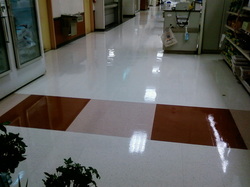 High End Cleaning is considered the absolute best in VCT floor stripping and waxing. The best "floor guys" in Will county. We have literally had 2 minute long voice mails of owners raving about their floors after we've finished a job.
There is no better way to transform a facilities look than to get the floors done.
We have no secret method. The fact is this is tedious work, and many outfits know corner cutting tricks to make floors look good, because wax on its own can improve a floor. We go through ALL the steps
to ensure a brilliant floor. Time is money. Most services simply wont crawl around on hands and knees to strip where the machine wont. Most wont strip the floor twice if it needs it.
Why use High End Cleaning for floor care?
- We are the highest rated service in Will County for hard floor care. (contractor.com)
- We are 50-80% less costly than national services and 20-50% cheaper than local services on average and do better work. How? We dont sub the work to "weekend warriors" or temps. We do the hard work ourselves. Cinta's average quote per square foot is $1.35- $2.00+ a square foot for a average floor service. We never go above $1.00 a square foot for the toughest strip/wax job. Dont pay for some elses national advertising!
- We have our own engineered blend acrylic floor finish. We developed the formula! This gives our floors a distinctly more brilliant end result.
Please visit our floor portfolio page
here to see some of our recent work.
Service areas:
Floor strip and wax Joliet
Floor strip and wax Channahon
Floor strip and wax Wilmington, IL
Floor strip and wax Plainfield
Floor strip and wax Shorewood
Floor strip and wax New Lenox
Floor strip and wax Manhattan, IL
Floor strip and wax Naperville, IL
---
VCT floor before strip/wax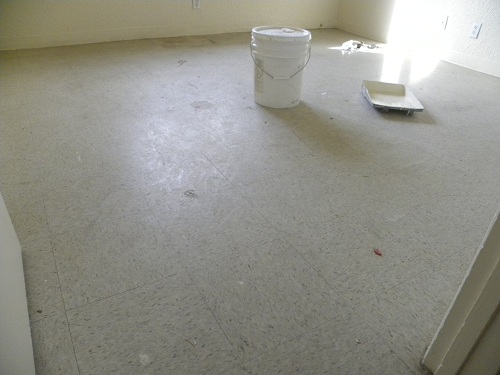 VCT floor after full service strip/wax service