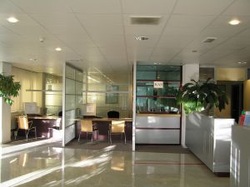 High End Cleaning & Maintenance provides janitorial service and office cleaning for Joliet, Plainfield, Shorewood, Wilmington, Channahon, Elwood, New Lenox and most of Will County, IL. We have now began servicing Ottawa, IL and surrounding area as well!
We specialize in full service cleaning and maintenance for offices, medical facilities, day care, banks, industrial, computer firms, and any other facilities that see daily or weekly janitorial needs.
We are the highest rated Joliet janitorial service on several publications but we like to let our references speak for us.
Any business that has swapped janitorial services several times generally do so for a few recurring reasons: lack of a consistent crew, lack of communication, and/or no shows/missed services. High End Cleaning is a small, dedicated service that has removed these issues by concentrating on service and not simply trying to hold a basket of accounts. Crews remain consistent with backups for all locations that are familiarized with the facility along with the regular crew. Open communication is ensured with cleaning log books for notes and a open line direct to management. Adjustments are made in real time to crews on site. We take pride in 0 missed services in 7 years running.
We are also well known in the area for transforming floors with our innovative strip/wax techniques. We also provide wet extraction carpet cleaning, mold remediation, and industrial services. We have a professional window washer on staff who only cleans windows. We have a floor crew who only do floors and have years of experience. We have cleaners that just clean buildings. You get our best in every area!
Floor Strip/Wax Before and After
---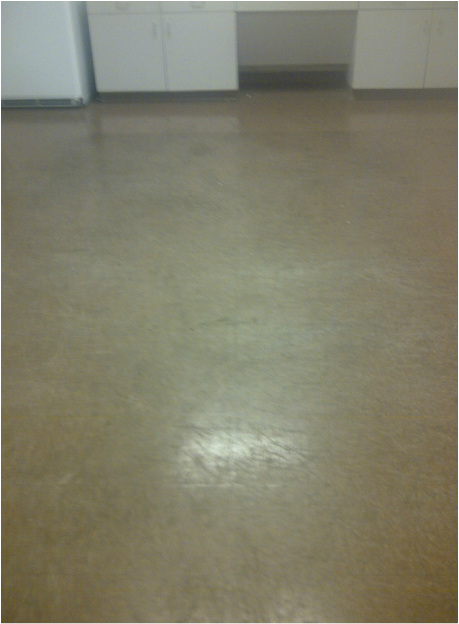 This is the floor of a heavily used break room. Mopping did absolutely nothing to improve this floor. The employees assumed the floor was just never cleaned. This job is from Elwood IL on May 31. This is the "Before" photo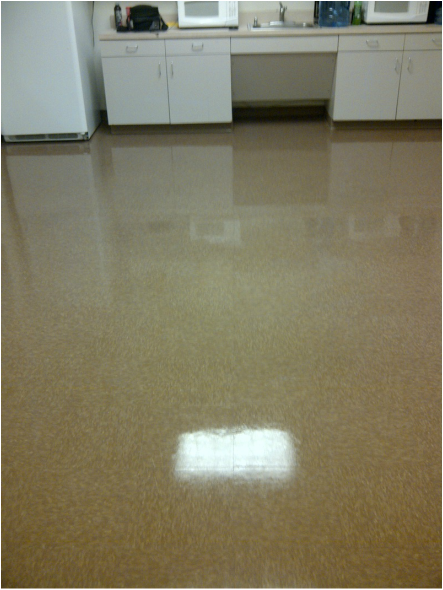 After heavy machining and stripping, we then applied 4 coats of our own engineered floor finish that restored this floor to better than new condition. This is the "after" picture of the same floor on May 31 just hours later.